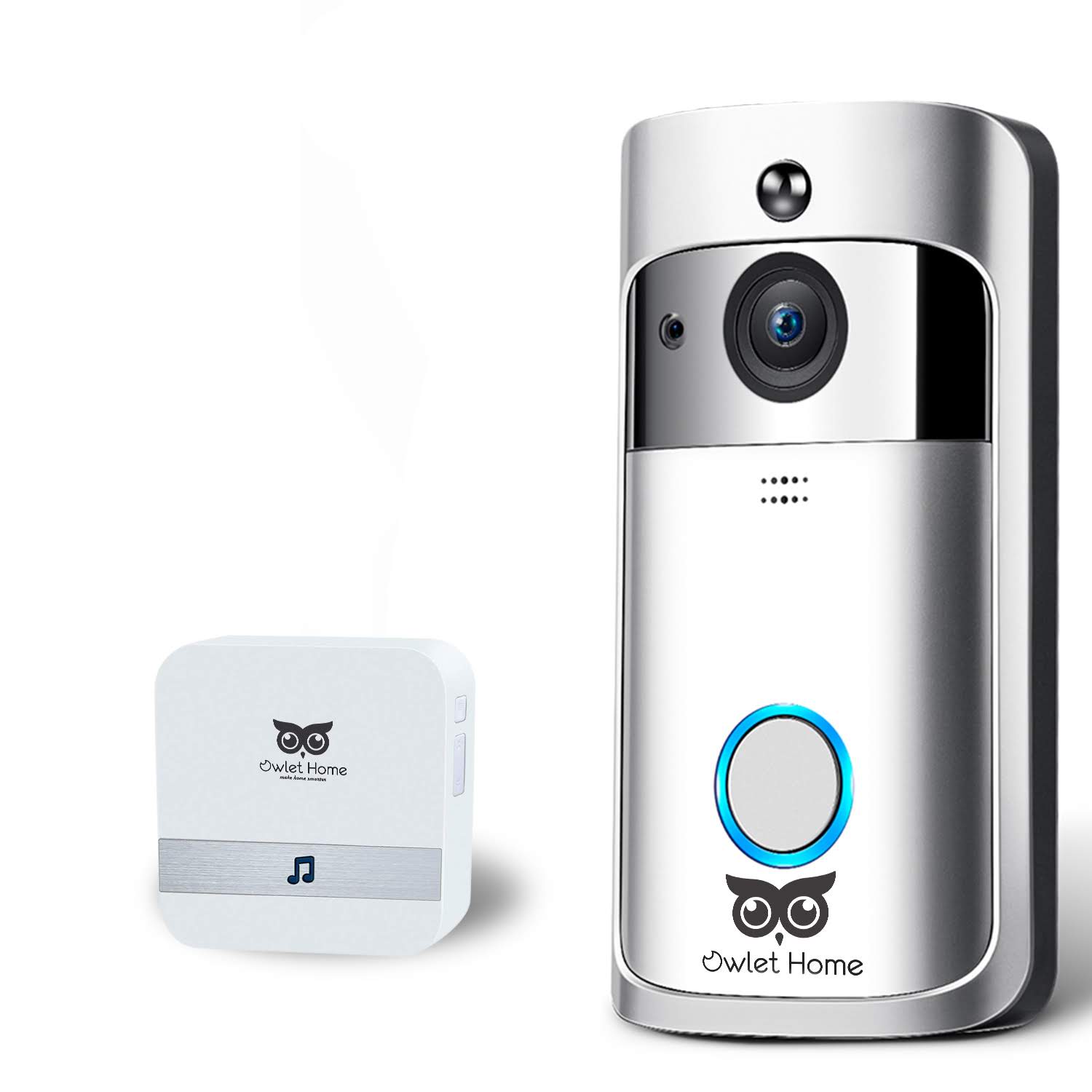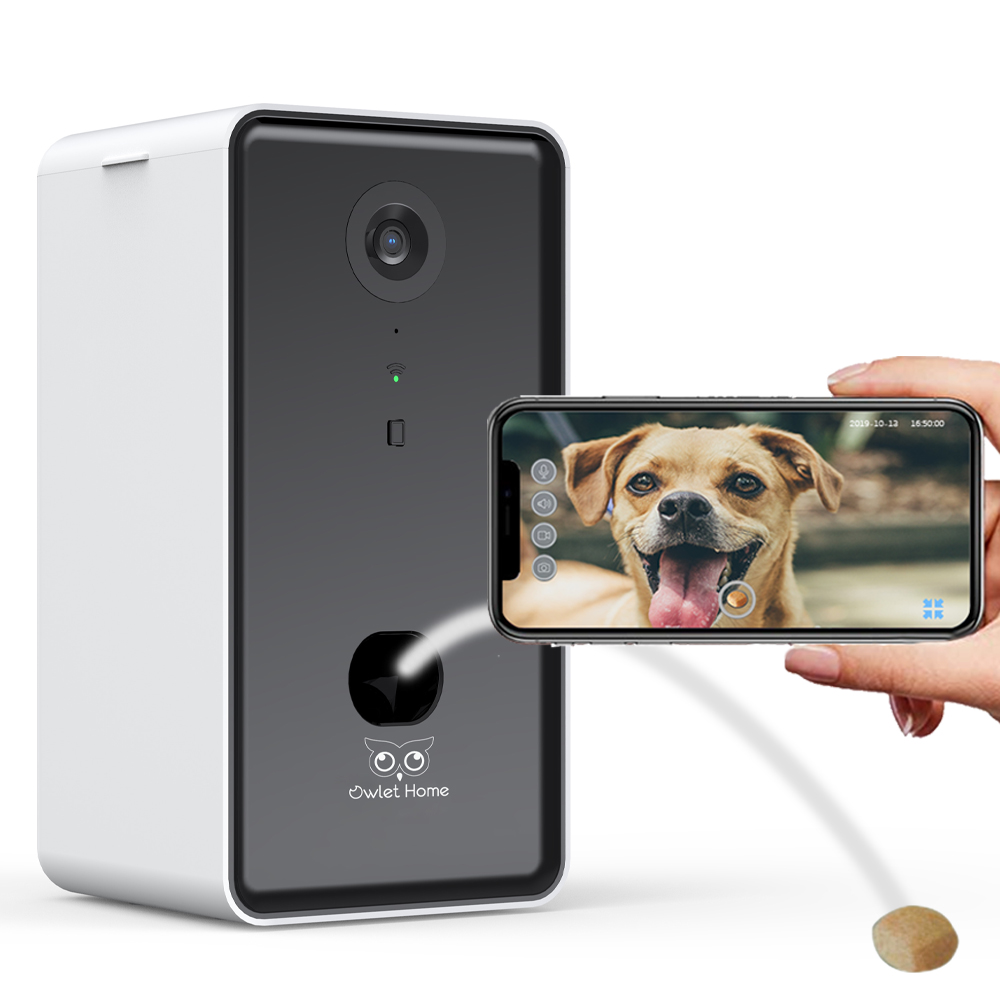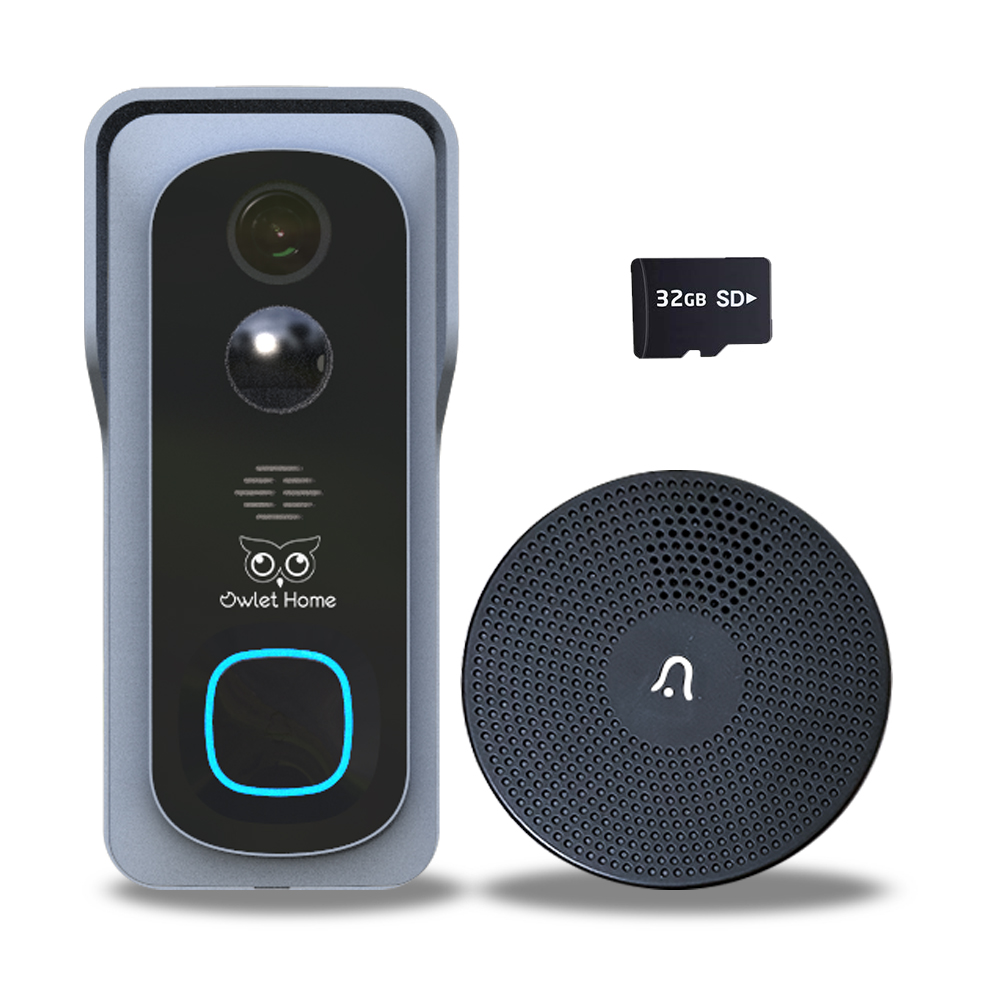 Owlet Home Dog Camera DC01
✅

Easy set up: Unpack -> Plug in to power outlet -> Download the Pet-U APP -> Add Device and Connect to WiFi. Now, enjoy your new Owlet Home Smart Dog Camera

✅

FUN and Interactive TREAT TOSSING: Have fun time with tossing a treat to your dog(s) via the APP. Move fun? You even could have your recording voice via APP when tossing a treat. Let your dog(s) feel you are around while you are away from your home.

✅

720P Camera and Auto Night Vision: you can see your pet clearly day and night. With live HD video streaming to monitor your pet anytime when you are on the go

✅

2-Way Audio: Built-in high-quality microphone and speaker for easy and clear two-way audio. Allow you to enjoy play or treat your lovely dog(s) with their favorite food or snakes. You could also use Owlet Home smart dog camera as surveillance device while you are away to see what's happening in your home, talk with your family members, or scare of Burglar(s) or intruder(s)

✅

Compatible with iOS 7.0 or Android 5.0 and above. Strong WiFI signal are recommended for best performance. Only support 4GHz WiFi signal not support 5GHz. If you have dual band WiFi, make sure Owlet Home Smart Dog Camera connect to 2.4GHz. Owlet Home (Based in California) provide Money back in 30 days, 12 Months warranty and technical support

Owlet Home 720P Video Doorbell 3
✅ EASY TO SET UP: Wire Free. Simple Installation. Free App (NO MONTHLY FEE) with to support Android, iOS. 

✅ TWO-WAY TALK: live video and two-way audio with visitors on the go at anywhere and anytime

✅ULTRA LOW POWER CONSUMPTION MODE: Newly designed ultra-low power technology with only two 18650 batteries (included). Two batteries are rechargeable with USB cable (included). In low power mode, our doorbell consumes power slowly so it can work for 6 months in general (stand-by mode)

✅PIR MOTION DETECTION AND Night vision: Alert message will be sent to your mobile device when motion is detected or a visitor presses the doorbell. IR night vision with 166°view angle, 1080*720P, night vision automatic switching, providing 24 hours HD real time video view via APP, Peach in mind of your home and family security

Please fully charge the device before use
Owlet Home 1080p Video Doorbell J1
✅ EASY TO SET UP: Wire Free. Simple Installation. Free App (NO MONTHLY FEE) with to support Android, iOS. 

✅ TWO-WAY TALK: live video and two-way audio with visitors on the go at anywhere and anytime

✅ULTRA LOW POWER CONSUMPTION MODE: Newly designed ultra-low power technology with only two 18650 batteries (included). Two batteries are rechargeable with USB cable (included). In low power mode, our doorbell consumes power slowly so it can work for 6 months in general (stand-by mode)

✅PIR MOTION DETECTION AND Night vision: Alert message will be sent to your mobile device when motion is detected or a visitor presses the doorbell. IR night vision with 166°view angle, 1080*720P, night vision automatic switching, providing 24 hours HD real time video view via APP, Peach in mind of your home and family security

Please fully charge the device before use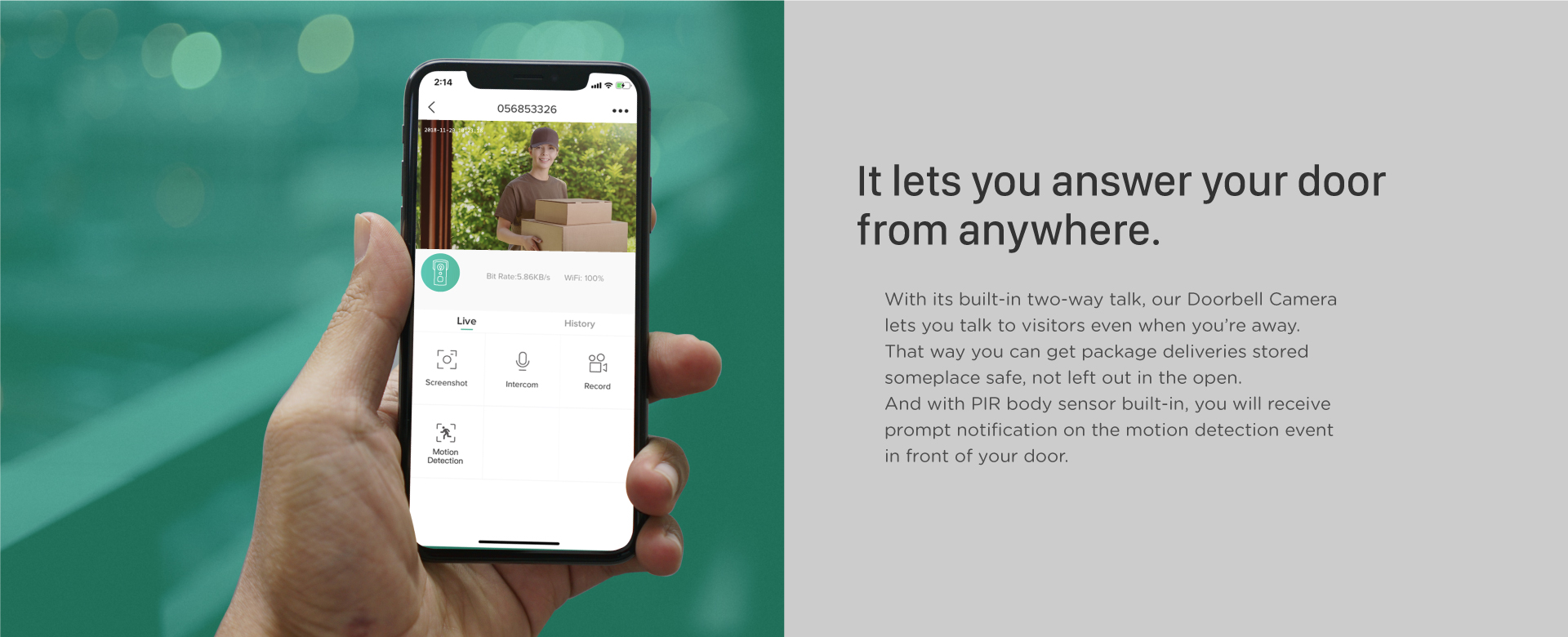 What's the warranty?
We provide 12 months limited warranty to all of our products. 
How to contact support?
Please send email to support@owlethome.com
We will provide the response within 24 hours. It may be some delay during holidays. 
Do I need to pay monthly fees for Owlet Home products?
Can I do business with Owlet Home LLC?
Thanks for your business. Please send email to contact@owlethome.com.
We will be more than happy to connect with you for any business opportunity. 
Where to download the user manual or other documents?
More Questions? Click Here to send us a message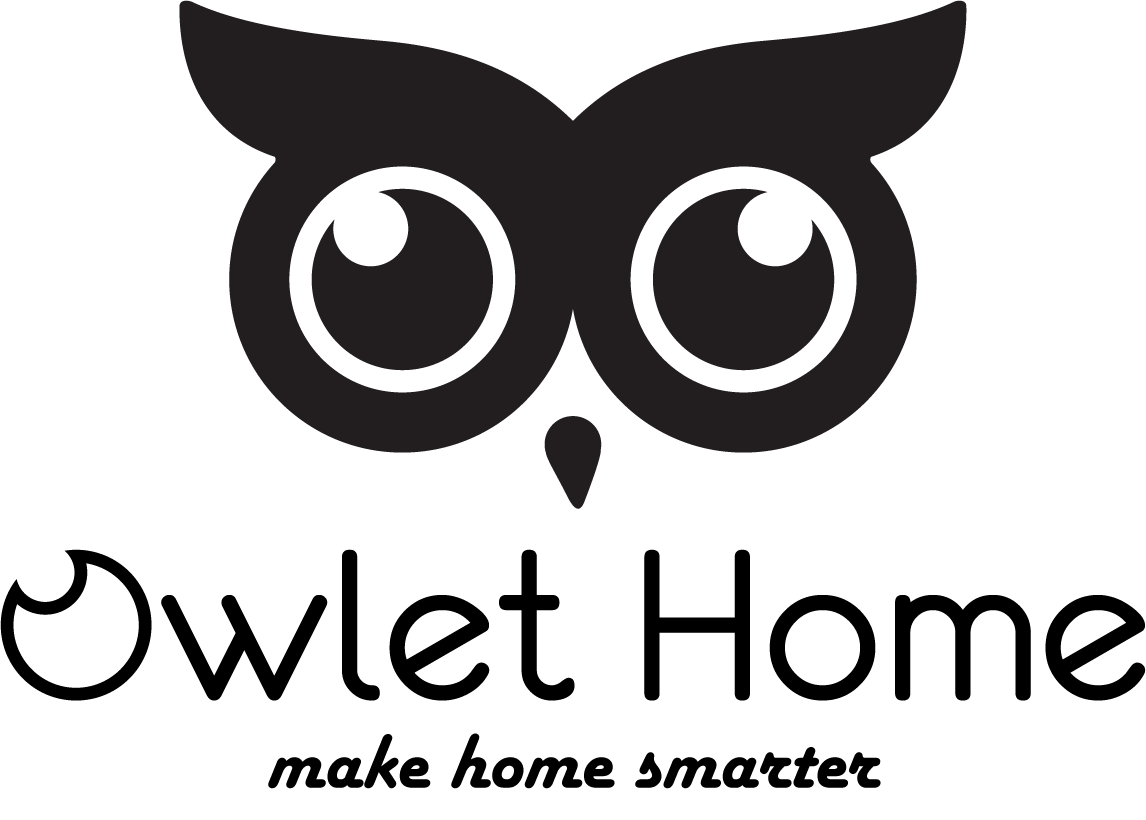 Get in Touch
Thanks for choosing Owlet Home product. We are looking forward to hearing from you and will provide best product and service to you. Please fill the form below or send email directly to support@owlethome.com.